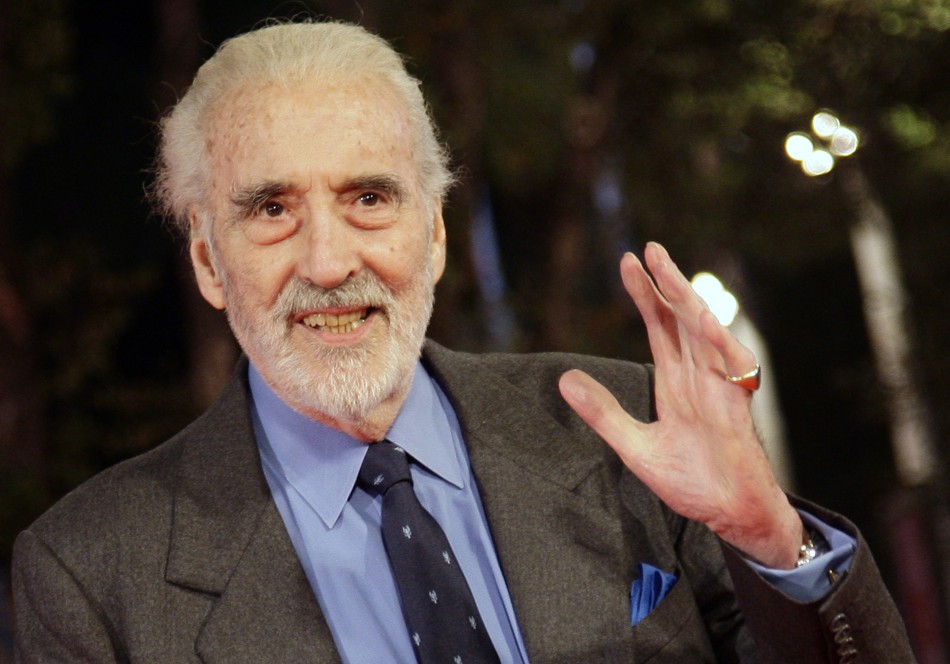 Christopher Lee, o legenda a cinematografiei mondiale, a murit joi, informeaza The Telegraph. Actorul avea 93 de ani si suferea de probleme respiratorii si cardiace.
Cinematografia a mai ramas fara o stea, dupa ce Christopher Lee s-a stins din viata, la o varsta venerabila.
Pentru publicul mai tanar, Lee este cunoscut din rolul vrajitorului malefic Saruman, din trilogia Stapanul Inelelor.
Actorul britanic a jucat de mai multe ori in tinerete rolul contelui Dracula, in numeroase productii cinematografice inspirate de acest personaj, dar si-a dobandit celebritatea gratie unor roluri precum cel al contelui Dooku din "Razboiul stelelor" si cel al maleficului Saruman din "Stapanul inelelor".
Nascut in 1922, in Londra, Christopher Lee a ajuns apreciat de fani pentru rolurile sale negative si vocea inconfundabila. Christopher Lee nu e doar un actor, este un militar decorat, muzician si regizor. Crescut de un soldat profesionist , Lee este decorat CBE al imperiului Britanic si a facut parte dintr-o echipa speciala de comando si din Royal Air Force in timpul celui de-al Doilea Razboi Mondial.
Actorul a recunoscut ca a fost agent secret alaturi de Ian Fleming, varul sau, in organizatia The Ministry of Ungentlemanly Warfare. Lee a fost pe langa prietenul autorului lui James Bond – Ian Fleming si sursa de inspiratie pentru celebrul erou. Fleming si l-a imaginat pe Christopher Lee in rolul agentului 007 in prima ecranizare a romanelor – Dr. No (1962). Lee l-a jucat pe Francisco Scaramanga – adversarul lui James Bond in The Man with the Golden Gun (1974).
lee
La finalul razboiului Christopher Lee avea gradul de capitan: in aceasta perioada a luat lectii de actorie si a jucat in filme precum The Curse of Frankenstein (1957), Dracula (1958), The Mummy (1959) si The Hound of the Baskervilles (1959).
El a jucat in filme aproape o viata, dupa ce a debutat in televiziune la 24 de ani. In ultimii doi ani, a jucat in filmul premiat cu 5 Oscaruri – "Hugo", comedia horror "Dark Shadows" alaturi de Johnny Depp si a revenit in rolul lui Saruman ihn trilogia The Hobbit, regizata de Peter Jackson.